---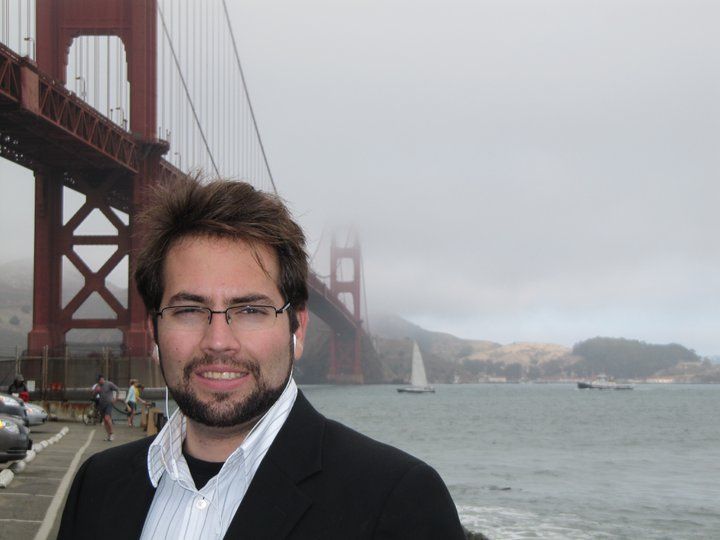 Nicolas Dedual - Writer
Nicolas is the founder of Odd Truth and the principal writer of the Torchbearer series. He has made it his mission to provide a venue for artists to tell quality stories and explore how to tell them through new mediums. Nick also writes code for a living and is suspicious towards llamas.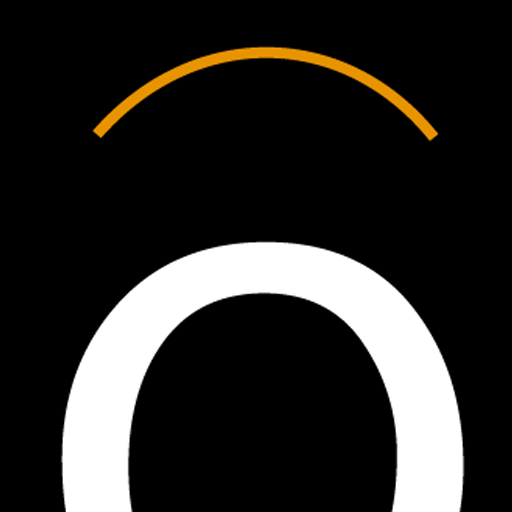 M.I. Annoni - Editor
Few know where or how M.I. Annoni came to Odd Truth, much less how she came to be. Her past is the stuff of legend and myth. What is known is that, like the dawn brings forth the day from the darkest of night, her work as editor have brought out the best in all who work with her. That is all that is known and that is all that must be known.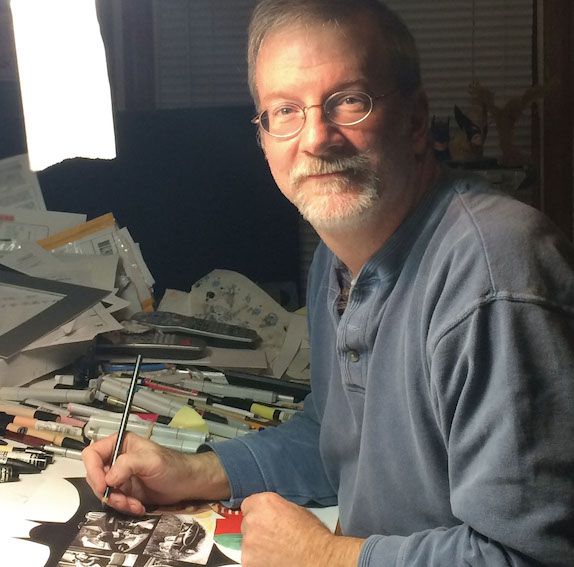 Ken Branch - Illustrator
Ken Branch is best known in the comic industry for his precise and dynamic inking style. His portfolio includes extensive work covering thousands of inked pages for comic giants, DC, Valiant, Malibu, Marvel, Image, First, and Comico. His outstanding work has been recognized through receiving a Spike Award and voted Best Inker for Valiant by its fans. His versatility as an artist is apparent through his painting of celebrities, athletes and other iconic figures on canvas, sports equipment and other varied media. Recent works include: a painted portrait of Mariano Rivera, a book cover for "The Brink of Extinction"; he is an ongoing artist for Star Wars sketch cards; and, has authored and published his own graphic novel, "35 Years: Will You Survive?"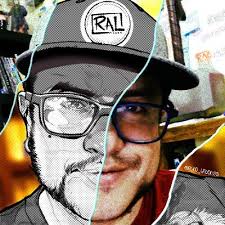 Rulo Valdes - Illustrator

Donna Gregory - Colorist
Believed to be a glittering, cintiq-powered robot from a solarpunk future , Donna Gregory has brought technicolor joy to books ranging from Image Comic's "Intrepids" and "PIGS" to recent graphic novels such as "Modo: Ember's End" and "Patriot-1" over the last few years. Rumors of her weakness in the form of semi-amateur chicken breeding, coupled with an unseemly affection for Sean Bean and shows about ancient astronauts are totally unfounded.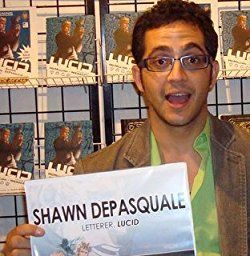 Shawn DePasquale - Letterer
As a writer, letterer, and editor, Shawn has etched his creative signature on comic book powerhouses from Image Comics to Oni Press. He is also the story editor for NYT best-selling author Charles Soule. In a past life, he helmed Macaulay Culkin's eccentric comedy publication, BunnyEars.com, balancing satire, wit, and incisive social commentary. Meanwhile, Shawn's off-camera wizardry in Hollywood has enlivened production roles across a veritable alphabet soup of TV networks, including NBC, FX, TNT, and ABC. Steered by a philosophy that glorifies coffee's caffeine kick, extols ska music's virtues, champions the decisive Oxford comma, and heralds the spellbinding power of a good story, Shawn is the guy you want in your corner on any project.
Dennis Calero - Illustrator
Dennis Calero is an award-winning writer and artist who helped developed "Xmen Noir" for Marvel Comics, as well as having worked on DC and Dark Horse Comics. Calero has also worked on entertainment projects for CBS Films and Weed Road Pictures and is currently working with famed horror writer Stephen King. He also adapted "The Martian Chronicles" by Ray Bradbury as a graphic novel for Hill & Wang. He was nominated for the Harvey, an industry award recognizing excellence in comics, and has been recognized by the Society of Illustrators.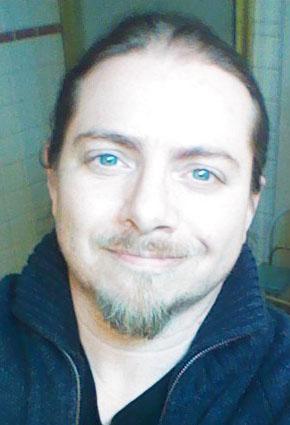 Dave Lanphear - Letterer
Best-known for award-winning lettering and cartooning, Dave is also an animation storyboard artist & publication designer. With a career spanning 24 years career, Dave has worked in virtually every aspect of print production for daily and monthly periodicals, both in traditional and digital media. Dave continue sto seek situations to employ and improve my storytelling and illustration crafts, and to evangelize on sequential art's power and eloquence.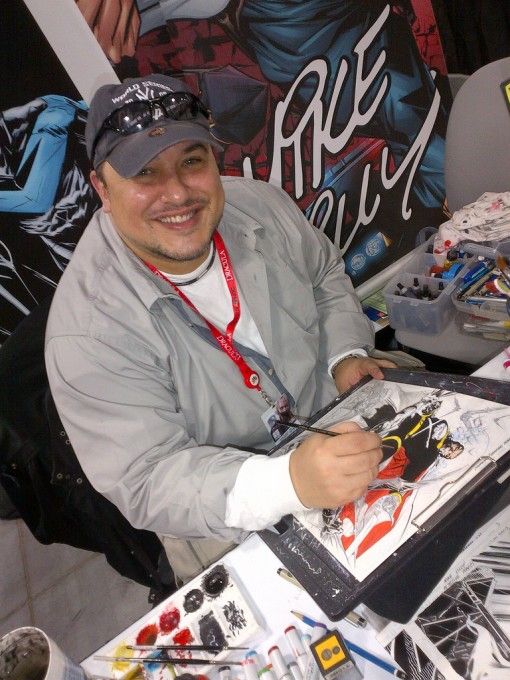 Mike Lilly - Illustrator
Mike Lilly is a New York City based comic book artist who freelances for major comic-book publishers on such titles as Black Terror, Annihilation Conquest Quasar, Vampirella, Nightwing, Batman, Detective Comics, Marvel Knights, Punisher, Catwoman, Green Lantern, X-Men Unlimited, and Dungeons & Dragons. Lilly's critically acclaimed run on Vampirella Revelations from Harris Comics won him a Best Black and White Illustration Art Show Award of Excellence from I-CON 25.
Ron Riley - Colorist
Ron Riley is a freelance colour artist who slaps hues on funny books from his underground bunker deep in the wilds of northern Canada. You might have seen his name in the credits of comic books like Rob Zombie's Spookshow International, or Image Comics tiles such as Tech Jacket, Noble Causes, Dynamo 5, and Near Death, or BOOM! Studio's Hero Squared and Talent, plus many more. Currently colouring up BOOM!'s Steed & Mrs. Peel.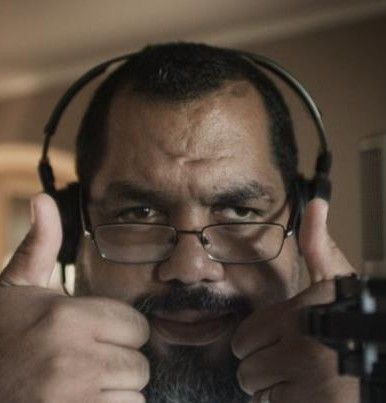 Don Walker - Illustrator
Don Walker is a freelance comic illustrator, film producer, writer and director. Don has illustrated comics for the Antarctic Press, Comics Conspiracy among others and is the creator, writer and penciler of AGENT: WILD. Don comes to ODD TRUTH by way of good friend and collaborator Dave Lanphear and is excited to be part of the team.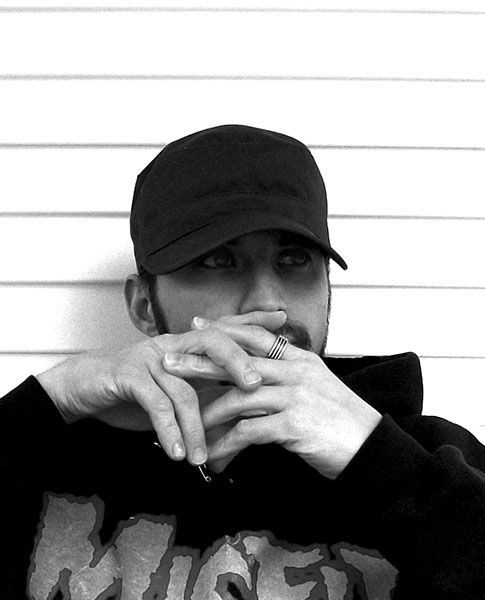 Michael Montenat - Illustrator
A graduate from MICA with a BFA in illustration, Michael has for a time sold and displayed his art in galleries, restaurants and offices, but has now returned to his first love: comic books. His work has been featured by several publishers including Top Cow, Odd Truth, IDW, BOOM! Studios, and Monkeybrain.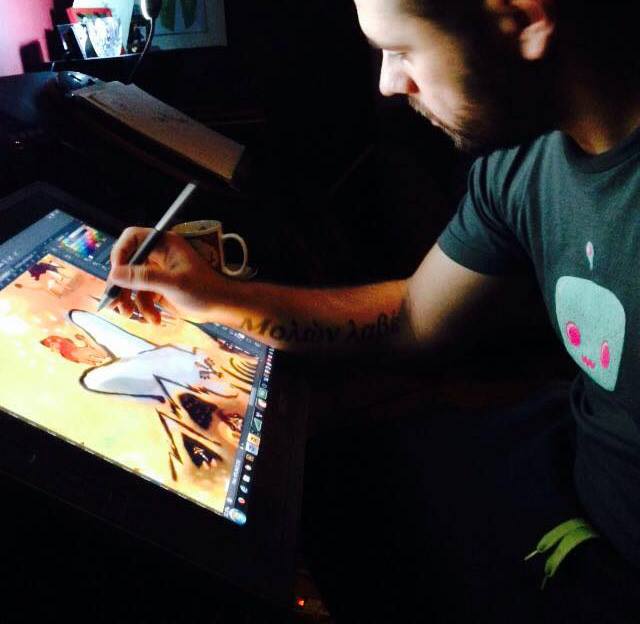 Ander Zarate - Colorist
Ander studied Graphic Design at Cetys University and even without finishing his studies he ended up doing what he loves best, learning in many ways through trial and error. He's been working as a freelance designer and illustrator for 8 years through his own project Crayonaut Studios. His main strengths are drawing and coloring and he was worked and collaborated with clients like Disney, Marvel Comics, DC Comics, Adidas, Panini, Boom/Fox Studios and Playstation amongst others. He loves to bring versatility to his work, using different styles and techniques, both digital and analog, always pushing himself outside his comfort zone.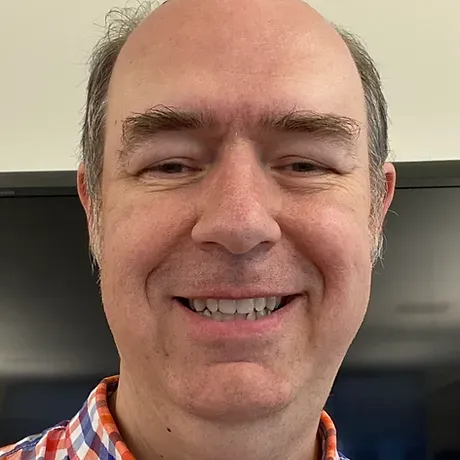 Kevin Lintz - Letterer
Kevin is a former elementary school teacher, a current software engineer, and a future comic convention regular. His previous comic writings include stories in "Tales from the Comics Experience", "Great Zombies in History" and "Armed & Fabulous". Kevin is an alumnus of Comics Experience comic creation classes and a member of Elevator Pitch Press publishing group. Team S.L.U.G. is his first full-length comic book