Greetings everyone,
New York Comic Con has come and gone, and now that we've recovered from both the setup and breakdown, and the sudden cold we got after the con, we're ready to come back to the air.
First, a quick update on Torchbearer. Torchbearer #4 is out now on Comixology, so if you haven't gotten your copy: get it now!
As some of you know, New York Comic Con is a special con for us. It's in our hometown and a year ago was when we released Torchbearer #1 (not to mention it is one of the largest comic cons in the US, if not the world). Last year, we did what most considered insane and bought a corner booth on the main floor with nothing but our first print run of Torchbearer#1, a dream and a hell of a lot of T-shirts.  So, coming back a year later, we were poised to rock the NYCC main floor once more with what remained from our initial print run, our new Torchbearer trade, more poster prints and yes, T-shirts.
So, how did we fare?
We did good*. We are done selling Torchbearer #1, as we're through our print run. NYCC was profitable for us and more importantly, we had more fun and got to meet more interesting people than last year. It was fantastic to catch up with old friends (both in person and online friends), as well as just talking to people who were only previously just a Twitter handle in my mind. We even had fans come back to our booth, and that made us swoon. 🙂
And just as important: the Torchbearer T-shirts are now out in the wild, and we couldn't be happier. :'-)
For now, I think the pics we took tell a better story than we ever could.
Enjoy!
-Nick D.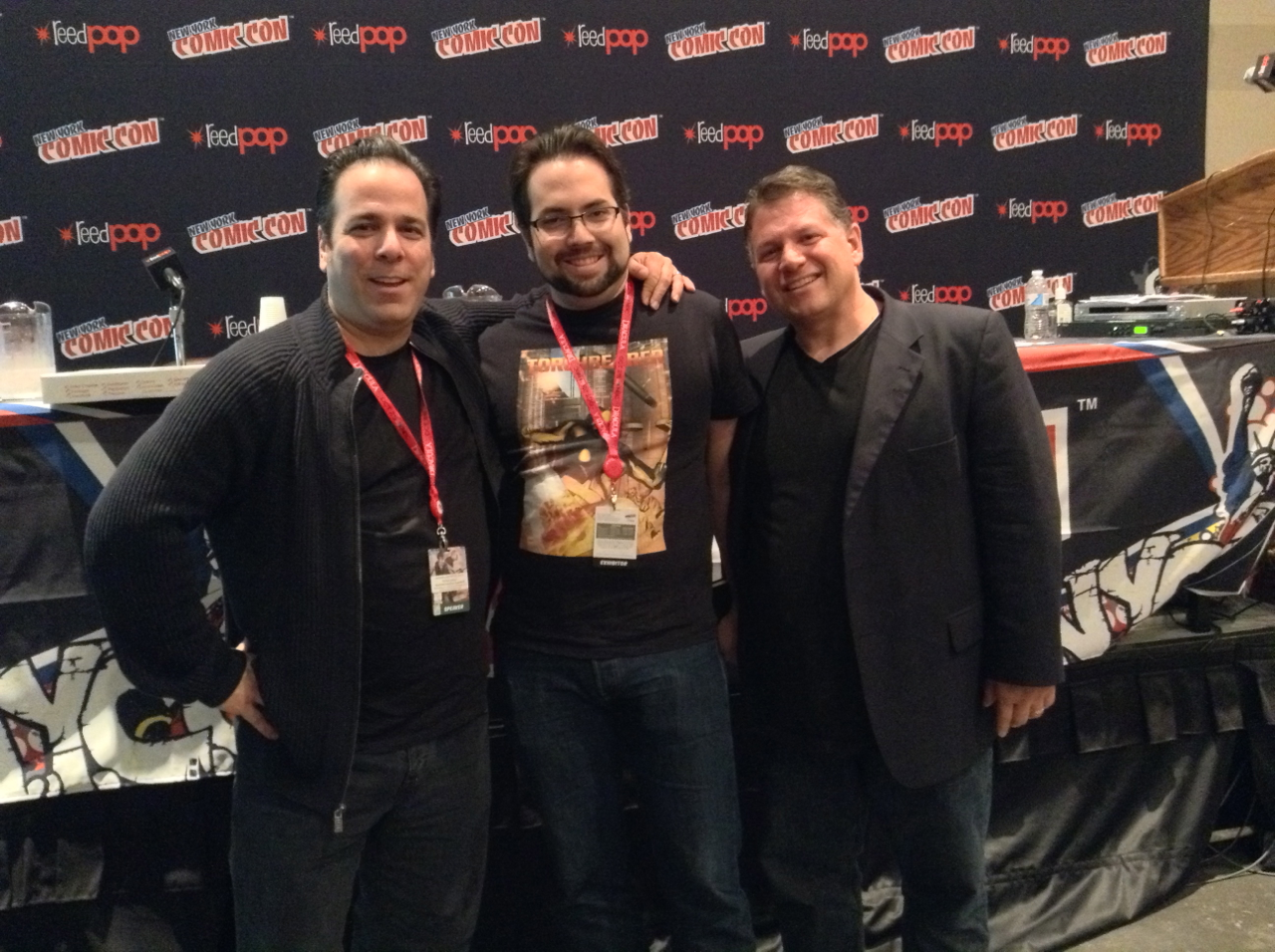 *Good is not great. Next week we'll be talking about the lessons learned, and our analysis on how NYCC has changed and some of the changes we plan to make for NYCC 2014.