Greetings everyone,
We wanted to let you know where exactly Odd Truth will be on the main floor at New York Comic Con. So we made this handy, dandy map for you to use*.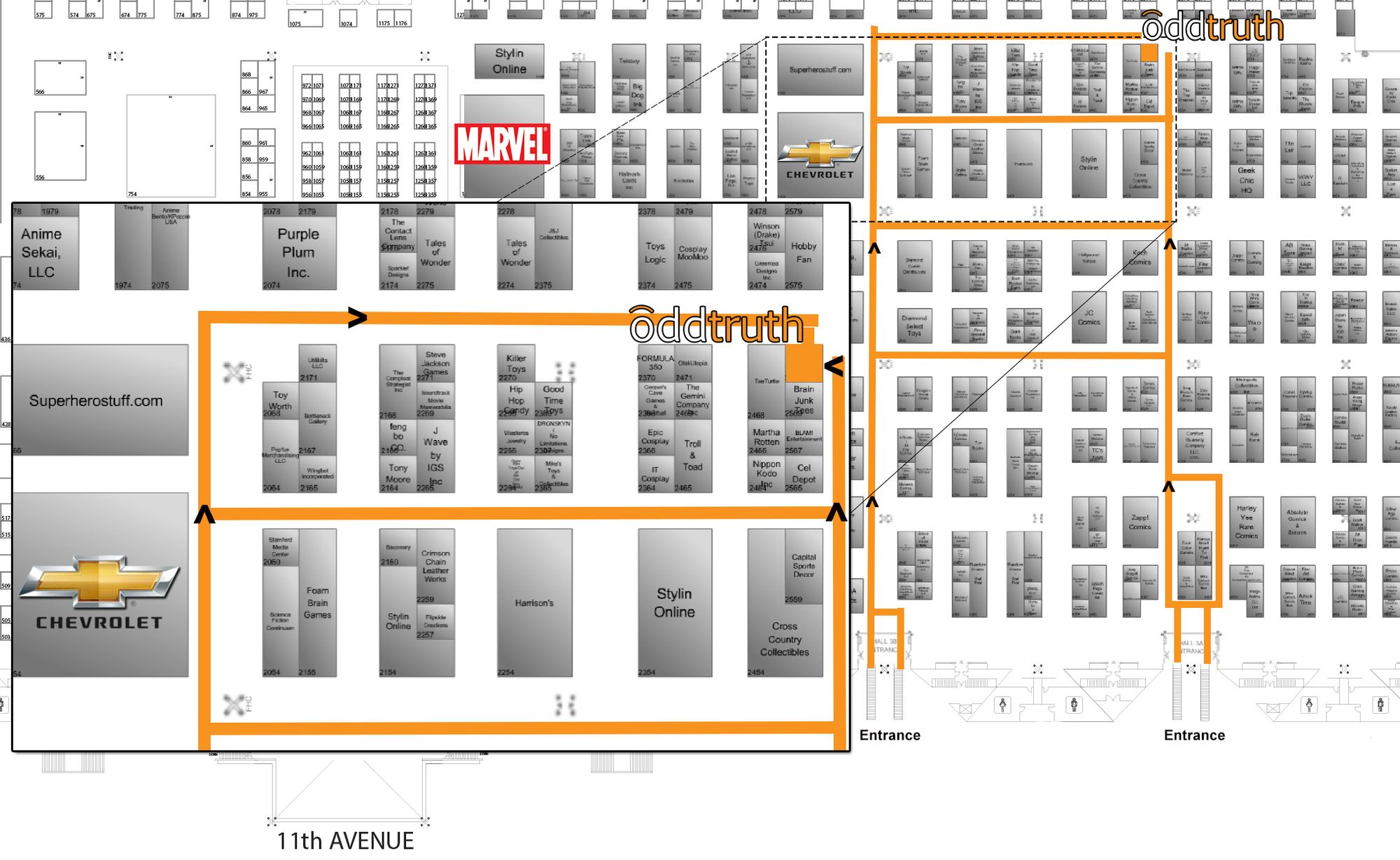 Oh, and before I forget: printing and showing us this map to us gets you 15% off on any purchase!
See you in a few weeks!
Best,
-Nick D.
*Small caveat, this is an unofficial map meant only to highlight Odd Truth's position at NYCC. No other companies mentioned , as well as their respective positions in the map, are guaranteed and are solely up to the organizers of NYCC. We make no guarantees that at the time of opening the map will remain the same. The artwork used, as well as any are the images and illustrations used in the creation of this map are the respective copyrights of the companies mentioned.