Greetings everyone,
Apologies for the silence, but as we are getting closer and closer to BaltimoreCon, we've been busy making sure that we're completely prepared for a great show. We got the proofs last weekend (as you may have seen), made some last minute corrections and have issued the print run for both Baltimore and NYCC. We have to admit, the trade looks gorgeous! (Can you tell we're very proud of it? 😀 ).  We've also issued a new order of posters, this time of the different covers of issues 1-3, as well as select artwork of the series so far.
And finally, we've made a small map to highlight where we are at the convention.

Torchbearer 3 for Comixology is FINALLY in review. I'm hopeful that this week is finally the week that it's released (*crosses fingers*).While that's happening, technical problems with the letterer (re: a virus was found and corrupted his windows machine) have stopped the final revisions of Torchbearer 4. I'm confident though that we'll have the finalized files very soon, which we will then upload ASAP to our different markets.
Over the weekend, I've also done a bit of data collecting and discovered that in the past year, we've sold over 1000 copies of Torchbearer both digitally and in print, with print bearing the bulk of the sales at 898 issues sold. While it may seem a paltry number (especially considering it's been a year since Torchbearer 1 was released), it's best to remember that in the past year we've only been to 4 conventions (NYCC, C2E2, PhillyCon and SDCC). So, for a new comic book that is only shown at comic-cons, it's pretty good. This makes us all the more excited for the trade, as our comic-con fans will have new Torchbearer issues to enjoy.
Finally, last bit of updates, we've completed roughs for Torchbearer 5 and are moving onto inks. Here's a preview of a few pages. Enjoy! 🙂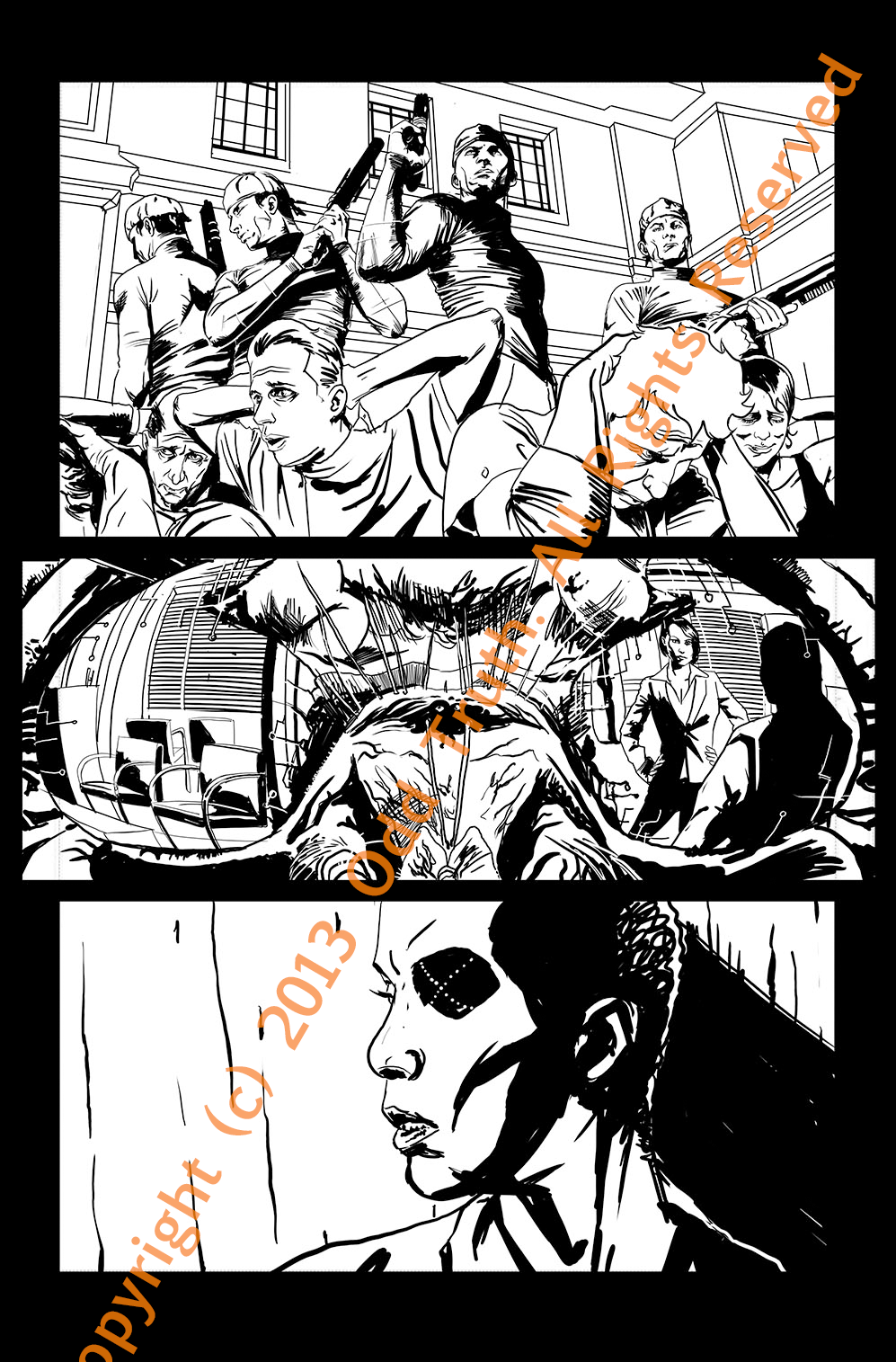 Lastly, a few weeks ago we were fortunate to be invited to the Brooklyn Comic Creators meetup, where we shared our stories on how Torchbearer came to be, what it's all about and, lastly, our future plans for Odd Truth. It was refreshing and encouraging to talk to other creators who found inspiration in Torchbearer to, in frank terms, get off their butts and start making their comics. I sincerely believe that the market for indie comics (and indie publishing in general) will continue to grow, as there is a demand from the audience for fresh stories that are not necessarily told by the mainstream publishers.
Well, that's it for this week. Next week, we'll talk about different strategies for comic book production, especially how to minimize costs and improve your comic con presence.
See you next week.
Best,
-Nick D.