Greetings everyone,
To say that things have been quiet on this site would be an understatement, I think. Our silence hasn't been due to a lack of information, but rather the convergence of circumstances starting out with my other business interfering with Odd Truth as a result of a client's failure to pay his debt for services that were rendered and culminating with me personally feeling like shit after several months of just frankly feeling like a failure. And while I promise you, dear reader, that one day I'll go over in detail what exactly transpired and how I "got myself out of the gutter", as it were, at this time it's best to press on forward.
After all, stories need to be told, pages need to get produced and life goes on.
So, updates.
First, we finally have our second trade ready!!!
Here's the cover: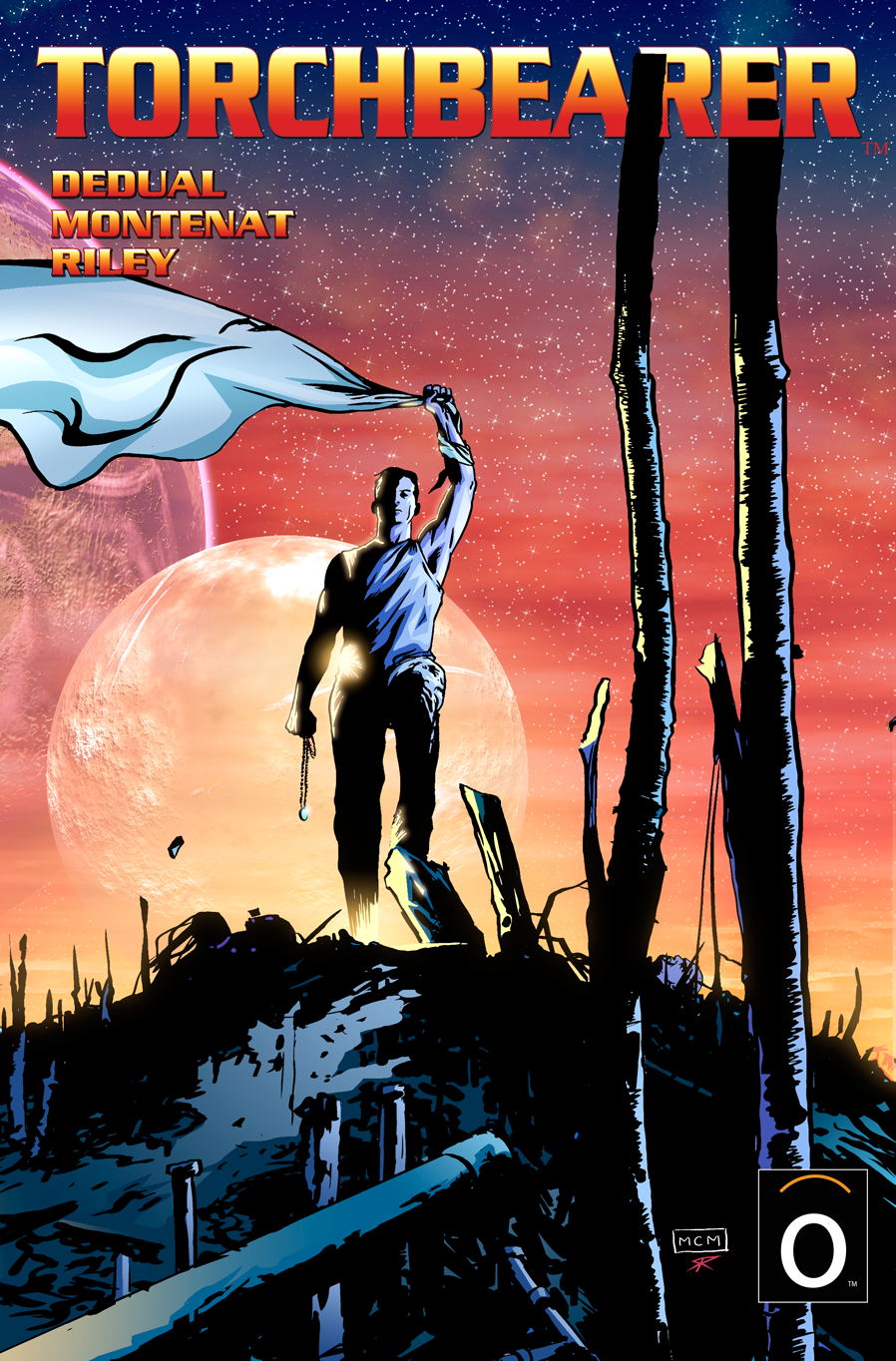 Gorgeous, isn't it?
Both Michael Montenat and Ron Riley, the artists for both the cover and issues 4-6, have done an amazing job bringing to life these issues of Torchbearer.
To us, this second trade is the realization of a methodical plan. Our first volume of Torchbearer is designed to encompass the first complete storyline of Torchbearer, conveniently designed around 12 issues (or, a year as I like to call it). While it'd be great to have the rich, detailed storyline immediately available at once, it's financially impossible at this time to do so. Thus, we here at Odd Truth came up with a compromise: produce the issues and, for the first year, release them as four volumes, each with three issues + additional information. That way, we can provide a fulfilling story with (we hope) a rich experience while being able to afford doing what we love. After all, why else would we have such a weird numbering system like 0.25 for our volume, right?
In any case, this reality means two things:
Once issue 12 is published, all issues 1-12 will henceforth be sold  as one volume.
There will only ever be 2,500 copies of each quarter volume. Period. Full stop. No reprints once we sell out of them. We'll only reprint full volumes.
But really, amidst all these facts and figures, there's one little tidbit in the trades that our printers, Keness, executed flawlessly.
Let me show you: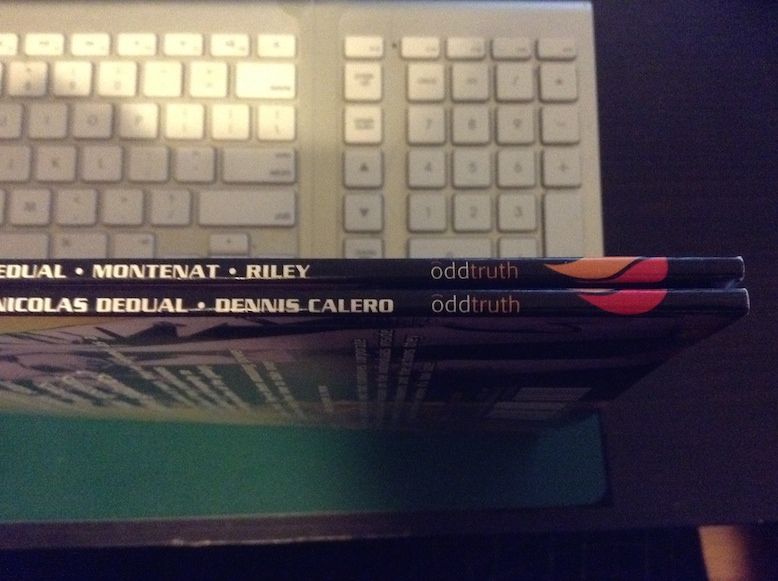 See, that little slab of an image at the end of the binding that never quite made sense on our first published volume. And that's because it really is just a slice of a greater whole, an image that our readers of issues 4 and 5 will recognize as the banner of our namesake resistance movement, The Torchbearers. Only once you have that second trade do you realize what's really going on (an apt metaphor for the series, we think, as well).
Anyway, I'm personally gushing with pride, as you can tell. 🙂
I'm also very proud to say that our second trade will make its debut at Asbury Park Comic Con this weekend, kicking off the start of our convention season! This year, we're being a tad bit aggressive with our comic con attendances . We have 10 in total, 8 confirmed as exhibitors, 1 as a plain ol' pro, and we'll be going from coast to coast. As always, our events page will have up-to-date information on all of the comic cons and events we'll be attending.
So, that's it for now, everyone. There'll be another post tomorrow regarding criticism and how to react to defeat and insurmountable odds. Next week we'll talk about Asbury Park and, well… something else. I don't know what yet, but it'll be something interesting, I'm sure.
Until then.
Best,
-Nick D.